Speaking & Appearances
Anthony Morrison has spoken to thousands of people around the country on his Hidden Millionaires nationwide tour. He speaks on various topics including entrepreneurship, economics, and the world of business on the internet.Anthony Morrison enjoys speaking to everyone from corporate audiences to groups of high school teenagers. No matter who he's speaking to Anthony gives a well-targeted and informative message.
Type of Presentations
Keynote Speeches
Student Leadership Events
Commencements / Graduations
Student Conferences
Corporate Events
Corporate Consulting
Topics
Entrepreneurship, Internet Business, Motivation, and more
Speaking Fee: Inquire. Please email speakingrequest@anthonymorrison.com for more information.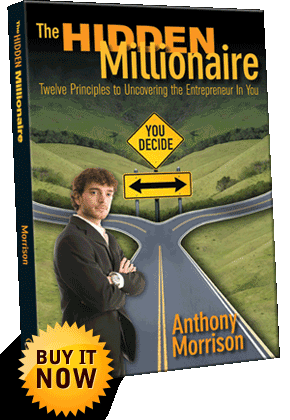 Anthony's book is not only inspiring but educational. The books was a great short read and I came away with a lot of valuable information.
- Jacqueline Yorke, Same Page Press