The Hidden Millionaire in the News
Below are some samples of the media coverage of Anthony Morrison. He has been featured in magazines, newspapers, and on television shows nationwide. If you would like to interview Anthony please use the contact email address found on the contact page.
Latest Headlines

Last updated 10/05/2008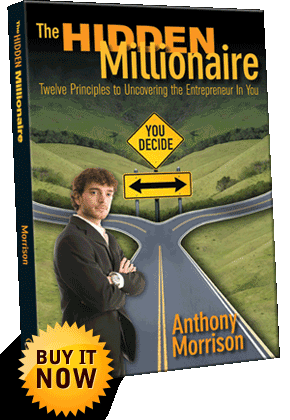 Anthony's book is not only inspiring but educational. The books was a great short read and I came away with a lot of valuable information.
- Jacqueline Yorke, Same Page Press